EMT Conduit Fittings Service Entrance Cap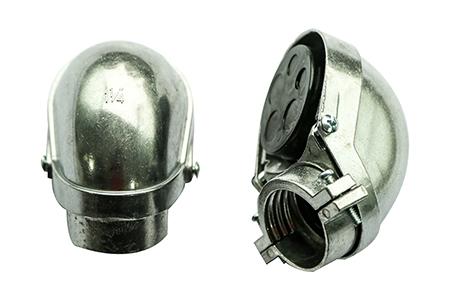 The EMT clamp service entrance cap is used at the end of normal EMT conduits to effectively protect EMT conduits. Wires can be arranged through the above hole to connect to the required wiring position.
Moreover, the connecting holes of clamp service entrance caps are designed with a fixed screw preventing the conduits from falling down.
ANAKO provides different sizes of service entrance cap for you to choose from, satisfying your various needs in different conditions.
CLAMP ON TYPE
Models available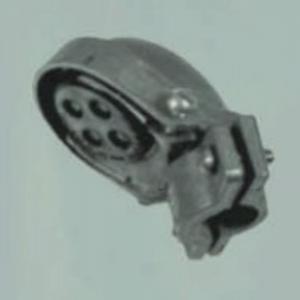 | | |
| --- | --- |
| CAT# | Size |
| ANK-71 | 1/2" |
| ANK-72 | 3/4" |
| ANK-73 | 1" |
| ANK-74 | 1 1/4" |
| ANK-75 | 1 1/2" |
| ANK-76 | 2" |
Custom EMT Fittings for Electrical Industry
In addition to the products listed on this page, we also provide custom services for electrical conduits and fittings. Customers can choose different materials, such as steel, aluminum, zing, cold die cast, or hot die cast processes for their products. You can also choose different production standards and metal surface treatment methods according to your needs. If you want to buy stock products, or have custom conduit fitting needs, just let us know and we will quickly provide you with high-quality products.